Security, Privacy, AI en IT conferenties 2023

|
Joost Krapels
|
Other
Welk onderwerp je ook interessant vindt, er wordt altijd wel een conferentie of twee voor georganiseerd. Conferenties en andere evenementen zijn echter niet altijd makkelijk te vinden. In dit artikel hebben wij een lijst opgesteld van (volgens ons) interessante conferenties en evenementen in 2023.
Onderstaand hebben wij per onderwerp de verschillende events opgesomd. Sommige zijn gratis, andere betaald. De meeste zijn fysiek, maar we hebben ook een paar leuke online sessies toegevoegd aan de lijst.
Gecombineerde conferentie
Op 26-27 september 2023 worden meerdere interessante conferenties in de RAI gehouden. Deze zijn dus goed te combineren. Het gaat om de volgende Expo's:
Cybersecurity & Cloud Expo
AI & Big Data Expo
IoT Tech Expo
Edge Computing Expo
Security events
Privacy events
AI events
Overige events
Aanmelden of bespreken
Heb je zelf evenementen of conferenties die je wilt aanmelden of bespreken? Er is een LinkedIn groep (Information Security NL) waarin tips en vragen altijd welkom zijn. Je kunt ook mailen naar Sieuwert van Otterloo of Joost Krapels.
Image credit: Jaime Lopes via Unsplash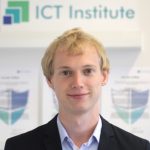 Author: Joost Krapels
Joost Krapels MSc. heeft zijn BSc. in Artificial Intelligence en zijn MSc. in Information Sciences gehaald aan de VU Amsterdam. Bij ICT Institute adviseert hij over informatiebeveiliging (CISSP, Security+, IRCA/CQI Lead Auditor), privacy (CIPP/E), praktisch toepassen van de AVG, en voert hij IT Due Diligence onderzoek uit.